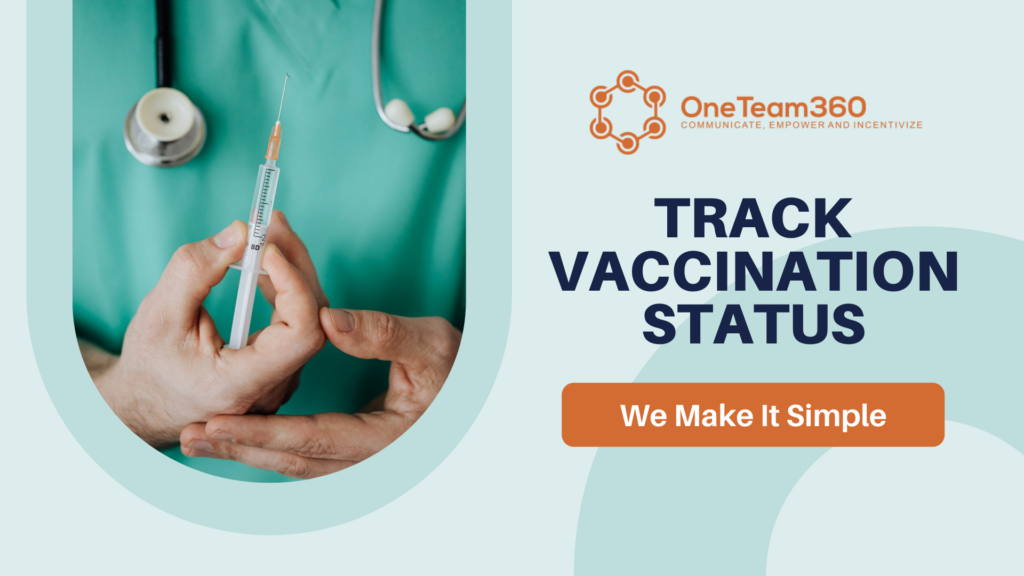 With so many restrictions, rules, guidelines and deadlines looming on the horizon, the idea of keeping compliant and tracking the "new worlds" rules, seems like a daunting task and exposes organizations to countless penalties, fees, headaches.
Regardless to the size of your team, the compliance requirements can overburden many organizations.
With that mind, OneTeam360 has developed a native certification tracking system designed to track and nurture staff, which includes but is not limited to assigning, tracking and storage of sexual harassment trainings, CPR and first aid training, and even their vaccination status, proof of vaccination and proof of negative test.
Administrators can assign individuals or groups with the task of uploading vaccination cards or proof of negative test, and the OneTeam360 system will nurture the staff to complete the task. Once proof is uploaded, administrators can approve vaccination cards and dates, which will give staff the "green light" to get to work and more importantly, will give business leaders the confidence to focus on running their businesses.
This functionality, along with so much more, is available in a flexible and fully customizable employee performance management tool for today's shift-based workforce.
Other core features include
· 360 Feedback Loop for guidance & performance tracking
· Interactions (Company Values Integration)
· Teams-based competition
· Compliance & Certification Tracking
· Task Management & Training
· Positivity IndexTM
· Level-Up Advancement (self paced)
· Powerful Reporting & Dashboards
· Gamification & Points-Based Intrinsic Rewards
· Bring your own device (BYOD) optimized